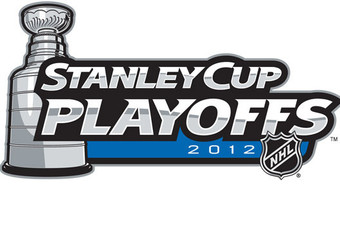 Playoff hockey is great, but the emptiness of being a Leafs fan on the sidelines has returned again this spring. May as well join a pool with your fellow MLHS'ers to increase your personal interest in the playoffs. I have set up a Maple Leafs Hot Stove group at the CBC Playoff Pool. The grand prize for the winner of the overall CBC pool is a KIA car of some sort, and we'll figure out a prize for the champion of the MLHS group as well. Join the group here and share your picks in the comments.
Links after the jump.
***
LEAFS LINKS:
Season in Review
Jonas Siegel with the good, the bad, and the key moments from the 2011-12 season.
Late link, but at lease we're not..
Buffalo or Montreal.
Let's honestly talk direction, as in where the Leafs are going.
Part I of II from Michael Langlois at VLM.
leafs-randy-carlyle-summer-draft.html">Carlyle pledges crackdown
Some reflections from Phaneuf, Liles and Carlyle.
HOCKEY LINKS:
Your 2012 playoff first-round TV schedule
Ready the remote.
Ranking the 2012 SC Playoffs first round series: Which ones are must see?
Greg Wyshynski rates the eight first round matchups.
NHL Playoff Previews
Quick analysis of the East & West from Puck Daddy.